Get ready to modernize
your trading.
Upgrade your trading game with TradeLocker's comprehensive suite of tools designed to help both novice and experienced users make quick and accurate market decisions.
Visualise your decisions in more than one parameter.
Whether you're thinking in dollars, small market moves, or a chunk of your savings, we've got you covered. No need for fancy math, just tap and decide.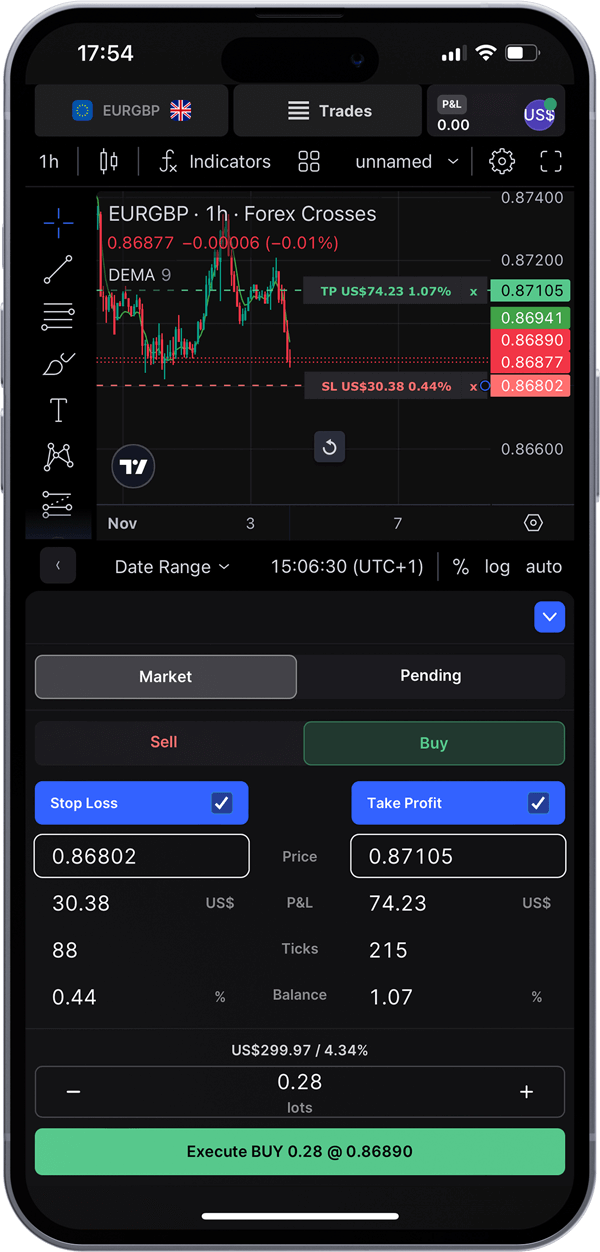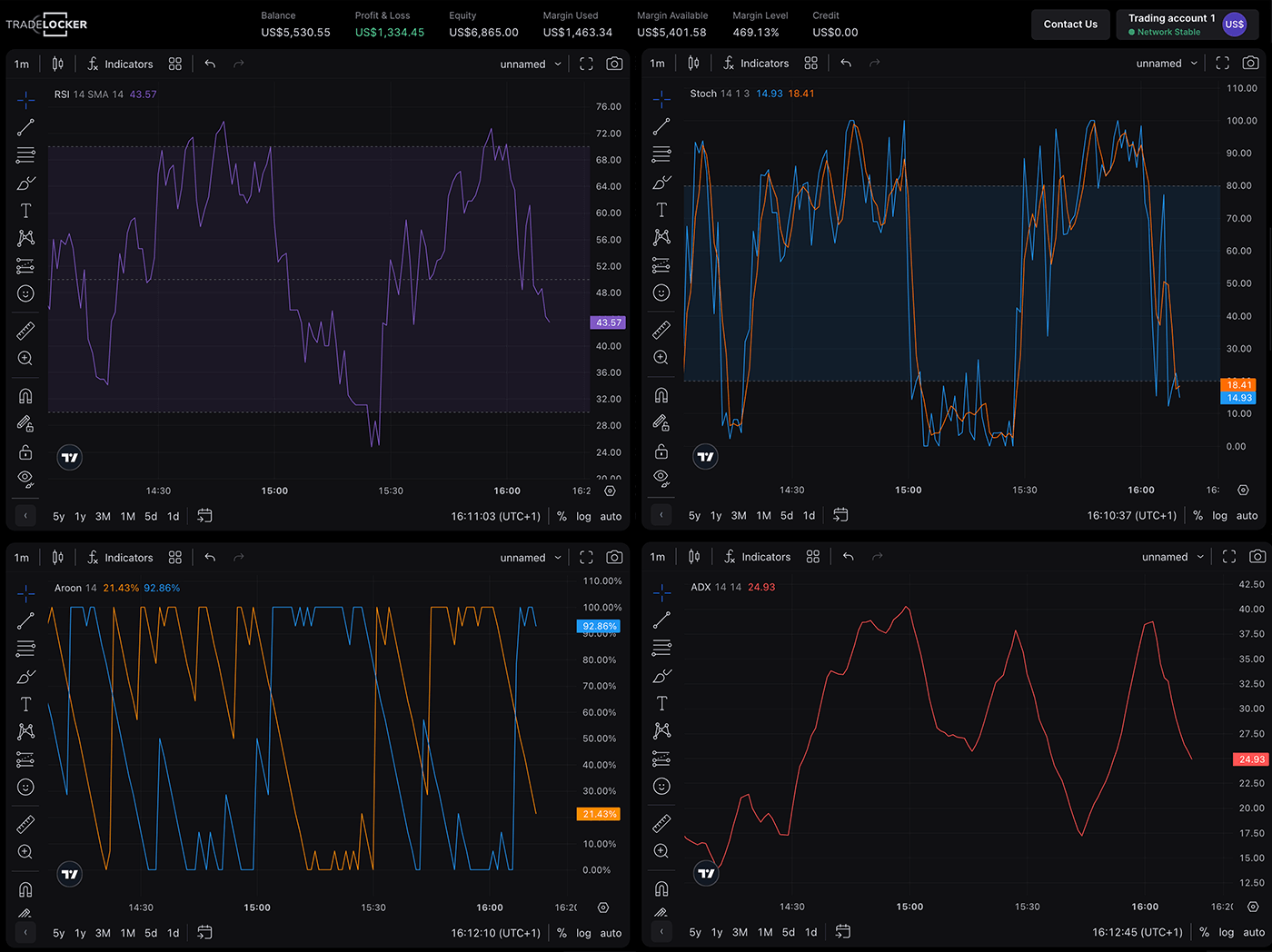 Our integration with TradingView offers access to hundreds of customizable charts and custom indicators, to help you view real-time market data, track price movements across multiple assets, and make quick, accurate market decisions.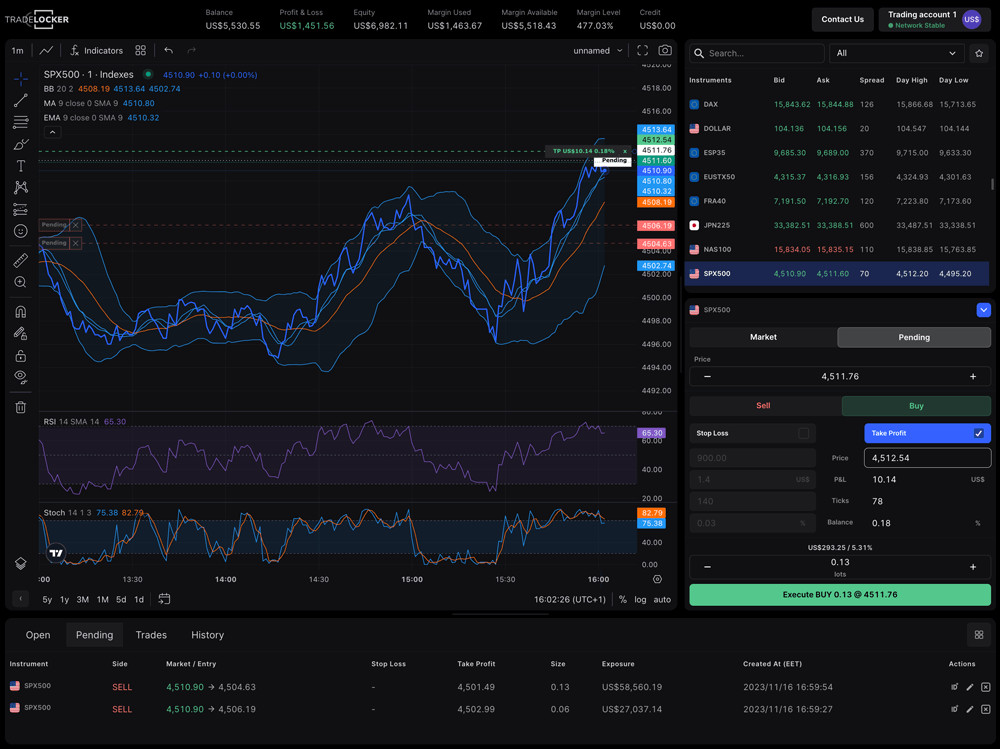 Trader-friendly interface​
A clean, customizable, and intuitive interface that allows you to easily navigate and perform trading activities.
Trade on chart​
Perform trading operations on the chart with ease along One-Click Trading.
One-click trade​
Streamline your trading and open positions quicker with one-click trading.
Trade micro lots​
Trade a minimum lot size of 0.01 to spread the risks involved in high-volume trading.
One platform, multiple devices
Enjoy flexible trading, on your terms. TradeLocker lets you switch between a seamless, no-download browser view and our versatile mobile app, allowing you to trade anytime, anywhere.
Request TradeLocker on your brokerage.
Let your broker know that you want them to have the next-gen trading platform. Sign up now and help them improve their trading software.